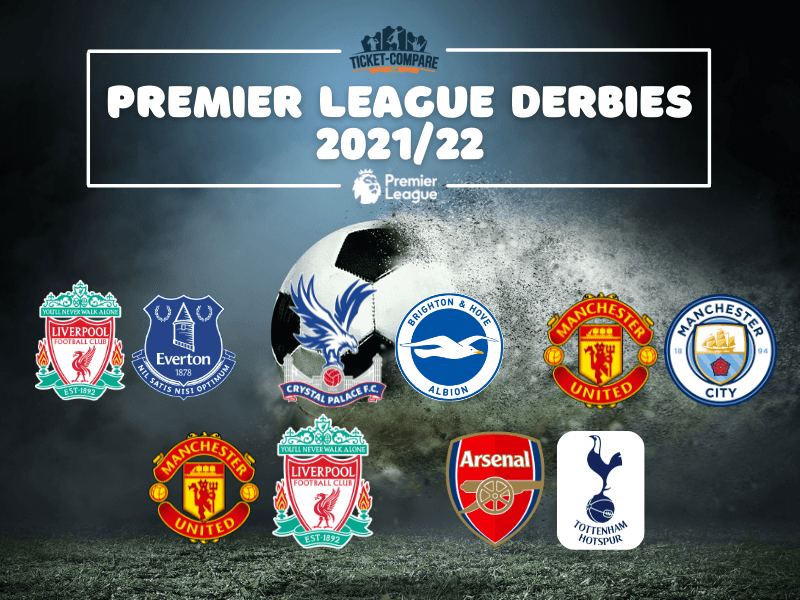 Even though we had the Euros to get our football fix this summer, boy am I glad that the Premier League is back! And, it's already off to a great start! Some of the teams in the English top-flight have delivered lots of action throughout the first couple of weeks of the 2021/22 season. Man U have embarrassed Leeds in a 5-1 victory at home and the Hammers have put away 8 goals in their first two games! To make sure you don't miss out on what could be some of the biggest matchups this season, we wanted to pull together a list of the best Premier League derbies happening throughout the 2021/22 football calendar. We'll also go over the history of the derbies and why the teams remain such fierce rivals to this day.
Merseyside Derby – Liverpool vs Everton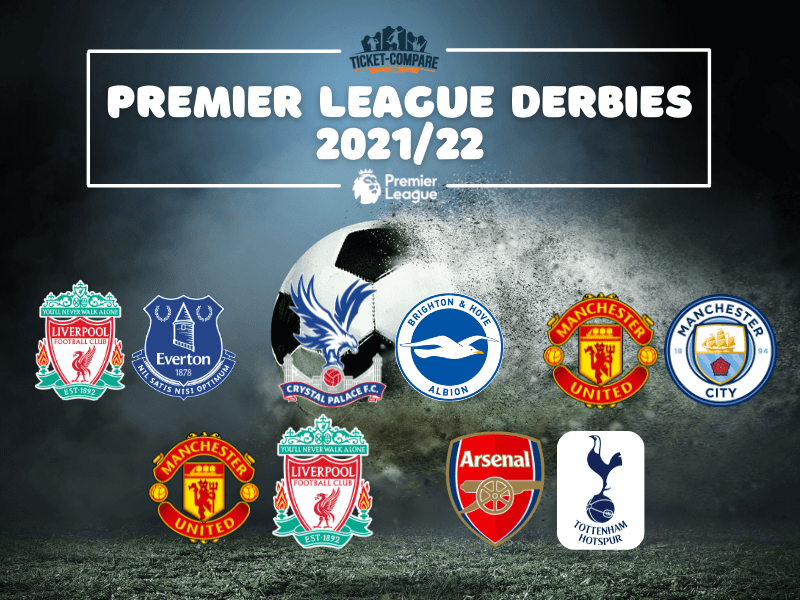 The Merseyside Derby is one of the longest-running Premier League derbies, with the first match taking place on the 13th of October 1894. This rivalry was born mostly out of geographical proximity. The two stadiums are less than a miles walk apart, located on either side of Liverpool's Stanely Park. The derby started as a family affair as it was not uncommon for members of the same family to support both sides.  So, to begin with, there was a friendly atmosphere at the Merseyside Derby games. However, since the Premier League was created in the early 1990s things started heating up. Now, this matchup has seen more red cards than any other game. 
Overall, Liverpool are the champions of the Merseyside derby, winning 95 of the 235 games. Everton have won 66 and 74 of the games have ended in a draw. So, it's certainly not a gimme! The one and only Ian Rush holds the record for the most goals scored in the Merseyside derby with a total of 25 goals across all Premier League and cup games.
The games tend to be very exciting and are often filled with passion as both sides try to win their team bragging rights. Everton put a stop to Liverpool's 10-year unbeaten streak in February last season, securing a 2-0 win over Liverpool at Anfield. The Toffees will be hoping they can create a winning streak of their own and beat the reds in the two derby games this season. 
Everton vs Liverpool – Tuesday 30th November 2021, 19:45
Liverpool vs Everton – Saturday 23rd April 2022, 15:00
The M23 Derby – Crystal Palace vs Brighton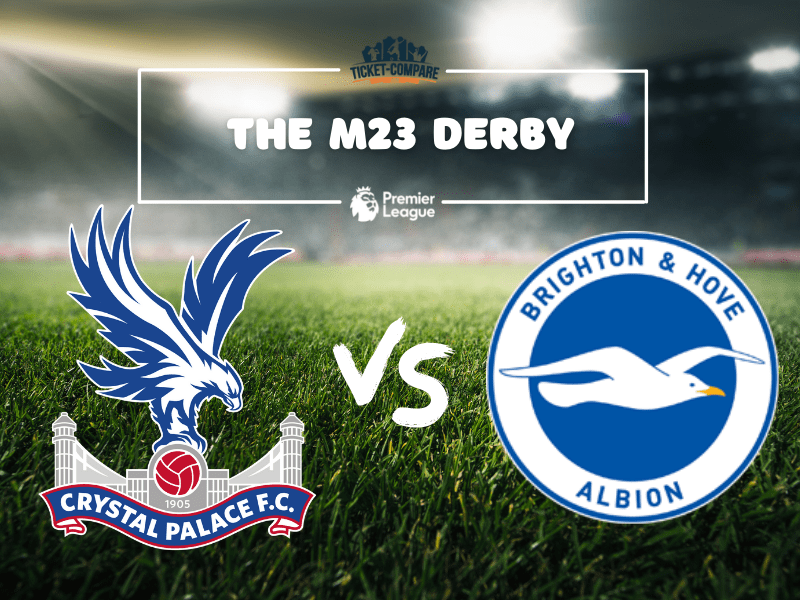 Palace vs Brighton is one of the more unusual and lesser-known Premier League derbies. This is mainly because the two sides are separated by 50 miles and have no obvious reason to be arch enemies. The derby got its nickname from the road that stretches between Crystal Palace and the coastal city of Brighton. However, the rivalry ignited from the dugouts in the '70s. 
The two managers of the time Alan Mullery (Brighton) and Terry Venables (Crystal Palace) were arch-rivals as players, both fighting for the England captaincy. Things certainly hadn't simmered down since retirement and the competitive feud continued as managers. After being red-carded for disagreeing with the ref's decision during a Palace vs Brighton cup game, Mullery famously chucked 30 pence at a Palace fan and said "that's about all you're worth''. It was a response to a fan that had just poured a hot cup of coffee on his head. This got both sets of fans fired up and is what started this not so local derby. It seems to get fiercer every time the teams play as the urban myths explaining the origins of the rivalry get exaggerated.
Like all good Premier League derbies, there's not much separating the two teams. Palace have won 38 games and Brighton have won 40 with a further 27 draws. Since the two teams have been rivals, Palace holds the record for the biggest win with a 5-0 victory at home in 2002. Last season the two teams finished with only two places between them, with Palace just about getting the better of Brighton. 
Crystal Palace vs Brighton – Monday 27th September 2021, 20:00
Brighton vs Crystal Palace – Saturday 15th January 2021, 15:00
Manchester Derby – Manchester United vs Manchester City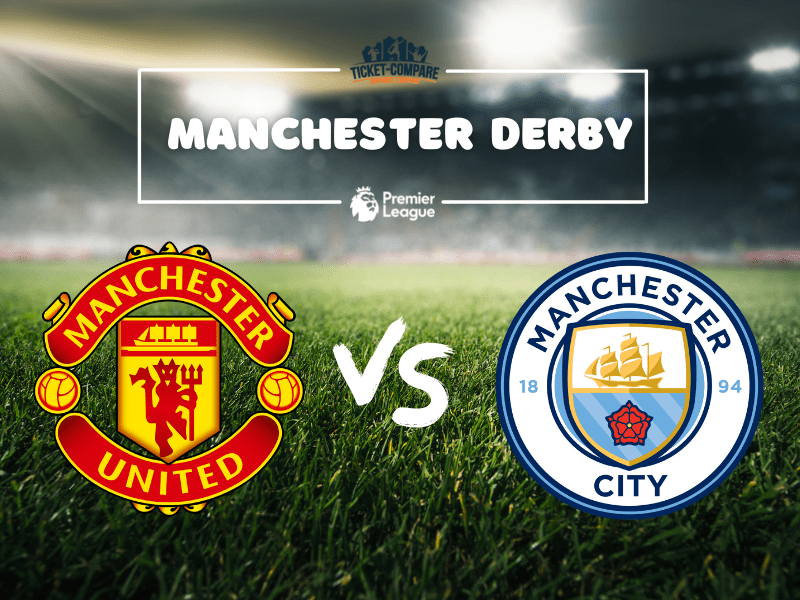 Unlike Palace vs Brighton, the Manchester derby is one of the Premier League derbies that needs no explanation. This ancient rivalry has been proving who the best team in Manchester is for over a century (140 years to be precise). While interest in this matchup has intensified in recent times because both clubs have become famous worldwide, there has been plenty of drama over the years. From a George Best tackle that nearly caused a leg to be lost, pitch invasions to prevent results, and players refusing to leave the pitch after receiving red cards, this derby has it all. 
Despite City having a run of good form over the past decade, the reds remain one of the most decorated football clubs in the world. This is reflected in the results of the Manchester derby games with Man U winning 77 games to City's 55. It's a lot more even in recent years with Man U winning five out of the last 10 games, City winning four and with one draw. Last season each team won the away fixture 2-0. So, it's sure to be another close match up this year.
Manchester United vs Manchester City – Saturday 6th November 2021, 15:00
Manchester City vs Manchester United – Saturday 5th March 2022, 15:00
North London Derby – Arsenal vs Tottenham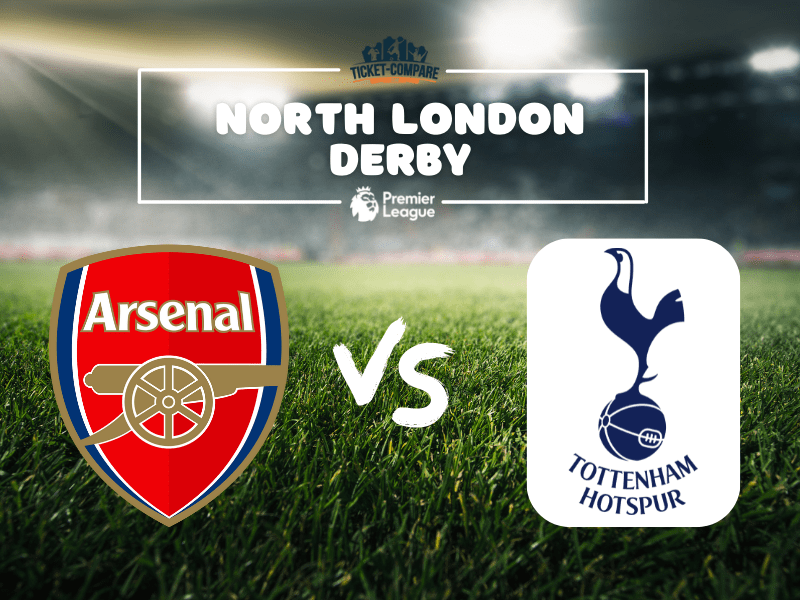 Arsenal vs Tottenham has been a local derby ever since Arsenal moved their stadium to north London in 1913. The two clubs are located in neighbouring boroughs of London. Arsenal in Islington and Tottenham in Haringey. There have been some historic moments created during North London derby games. Such as when Arsenal won the league at White Hart Lane in 1971 and again in 2004 (talk about rubbing salt in the wounds). Or when Tottenham beat Arsenal 3-1 in the semi-final of the 90-91 FA cup which they went on to win. Since the game has been played in the Premier League, Harry Kane is the top North London derby goal scorer with a total of 11 goals. This puts him one ahead of the previous record-holder Emmanuel Adebayor who scored for both Arsenal and Tottenham.
Across history, Arsenal are the better team, winning 83 compared with Tottenham who have won just 66. The highest-scoring game was a 5-4 Arsenal win at White Hart Lane in 2004. While not all Arsenal vs Spurs matches have that many goals, the occasion does tend to produce high-scoring games. Spurs are the more frequent winners in recent years which mimics the form of the two sides in other league matches. Spurs will be hoping that Harry Kane can knock a few more past the Gunners this year to cement his position as the derbies top goal scorer. 
Arsenal vs Tottenham – Sunday 26th September 2021, 16:30
Tottenham Vs Arsenal – Saturday 15th January 2022, 15:00
North-West Derby – Manchester United Vs Liverpool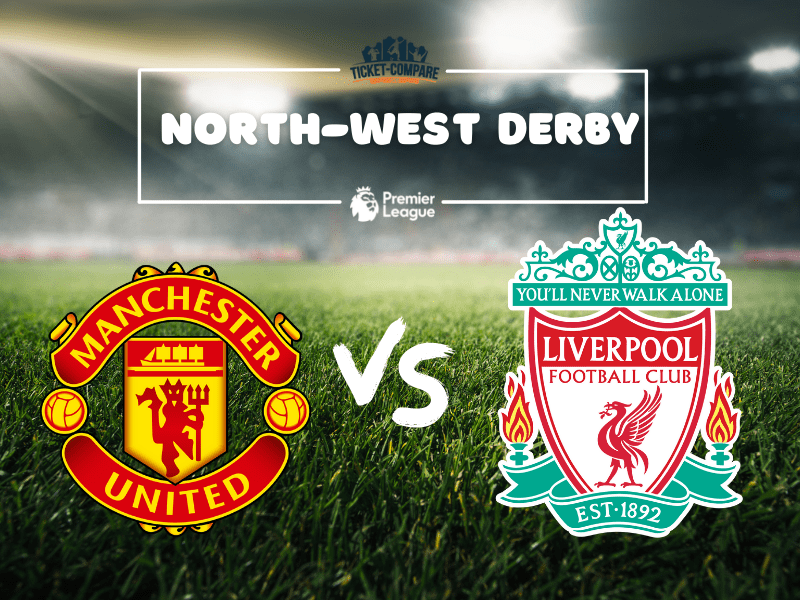 The rivalry between the two cities predates the rivalry between the football clubs. Thanks to its Atlantic ocean port, Liverpool was the only economic powerhouse of the North-west. That was until Manchester built the world's largest shipping canal (it was at the time anyway) which elevated them in status and created a healthy competition between the two cities. It wasn't until the '60s where the two teams traded back to back titles that they became footballing rivals too. So, this isn't really a local derby (although the two cities are only 30 miles apart). This is a rivalry based on the fact these two teams have been going tit for tat at the highest level of English football for six decades.
In the modern era, Man U has dominated the Premier League winning 13 titles to Liverpool's one. However, Liverpool have won a total of six Champions League titles to Man U's two. Liverpool fans will be claiming that Champions League titles are worth more than Premier League titles and vice versa for Man U fans. Across time, Man United are up by 11 wins against Liverpool. There's barely anything separating the two teams over the last 10 times they have faced each other, with five of the games ending in a 0-0 or 1-1 draw. They finished side by side in the table last season with Man U beating Liverpool by just five points. Finally, there were 11 goals scored across the three games they played last season. So, I can't wait to see another high-scoring matchup this year!
Manchester United Vs Liverpool – Sunday 24th October 2021, 16:30
Liverpool Vs Manchester United – Saturday 19th March 2022, 15:00
Final thoughts on 5 Premier League derbies you don't want to miss
All five Premier League derbies this year will produce some epic games. Red cards, heated arguments and terrific goals will just be some of the drama that unfolds. The teams will want to send their fans home with the right to at least a few months of bragging rights. 
Make sure you save the dates to your calendars, and if you can, get your ticket to the match by visiting our Premier League tickets page to find the best prices on the secondary market.