Chelsea got off to a flying start this season. They won four out of their first five games with the other being a draw. So, they are only one point away from 1st place and appear to be setting up for one of the best seasons they've had for a while. Anyone who knows how to buy Chelsea tickets will have a front-row seat to all of the exciting action coming up this season.
The club made a number of signings over the summer to strengthen their squad. The most notable is the return of Romelu Lukaku who was bought from Inter Milan for a fee of £103.5 million. Lukaku left Chelsea in 2014 to play for Manchester United for two seasons before going to Inter in 2019. Now the big man is back playing in the Premier League and is already impressing. He's dominated the opposition's defence with his power and attacking IQ. He will be causing trouble for lots of defenders this season and banging in a lot of goals. 
Chelsea are playing in the Champions League this season with their first fixture being an away game against Juventus on the 29th of September. This will be a tough match and there's no doubt they will be using Lukaku's Serie A knowledge to get the win. The next Champions League game at Stamford Bridge is on the 20th of October against Malmö. 
Of course, there will also be plenty of London derbies this season. Chelsea have already beaten Arsenal, Tottenham and Palace in emphatic wins when they faced their rivals early on in the season. Their first game against Brentford is on the 16th of October with Watford and West Ham a little later on. Early signs are indicating that Chelsea will be the kings of the London sides this season.
Stamford Bridge is going to see non-stop action this season, with silverware potentially on the horizon. Through our special relationship with ticket suppliers, we can offer tickets to all Chelsea home, away and Champions League matches. So, make sure you check out our Chelsea listings page and never miss out on the action at Stamford Bridge again. 
Frequently Asked Questions About Buying Chelsea Tickets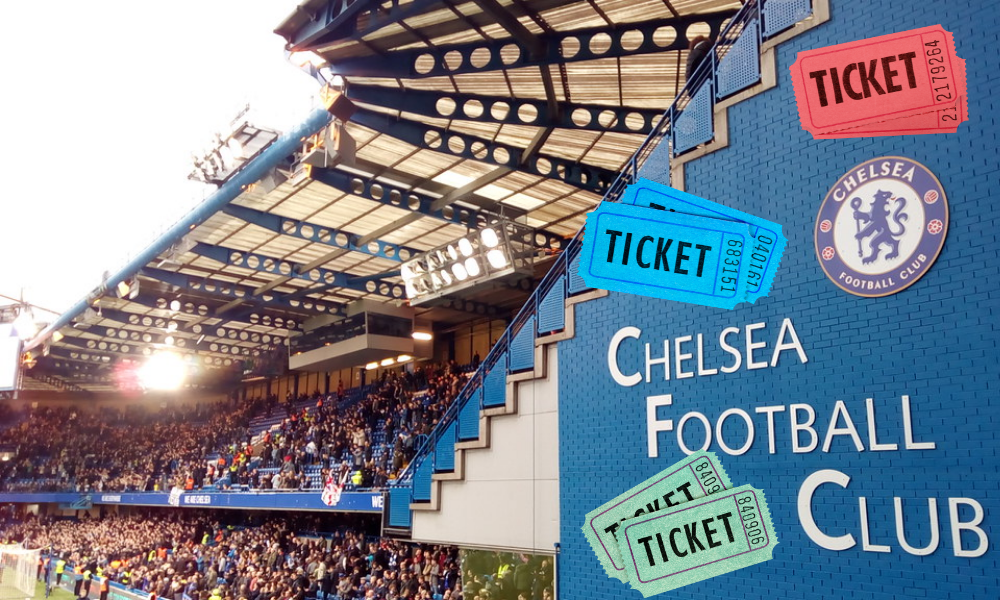 How to buy Chelsea tickets from you?
Yes, you can buy Chelsea tickets from Ticket-Compare. We compare ticket prices from top-rated vendors like livefootballtickets, Events 365 Sports and Ticketpad for Premier League and Champions League matches. So, there will always be options available to you for buying Chelsea tickets. We only list the best rated and cheapest tickets available on the secondary market. 
How big is Stamford Bridge stadium?
Stamford Bridge stadium was first built in 1876 which means there is more than a century's worth of football history echoing around the ground. The pitch is 113 by 74 yards and has a max capacity of 41,837. It's the ninth-largest stadium in the Premier League. 
Where do away fans sit at Chelsea?
Away fans visiting the mighty Stamford Bridge will sit in the lower tier at the Shed End, nearest to the east stand. The typical allocation for away fans tickets is 3000. For non-London teams, this gives away fans plenty of opportunities to get a spot to watch the live-action. For London derby games, the away tickets at Chelsea always sell out lightning fast. So, get your tickets quick so you don't miss out!
How do I get to Stamford Bridge?
Stamford Bridge is located between Fulham and Chelsea in the heart of London, Fulham Road, SW6 1HS. This means that public transport is the best option for getting to the ground as there is no on-street or off-street parking for football fans at the stadium. 
The nearest tube station is Fulham Broadway which is on the district line. The nearest overground stations are West Brompton and Imperial Wharf which are a 15-minute walk from the stadium and are both on a direct line to Clapham junction. 
How far is the train station from Stamford Bridge?
The closest train station to Chelsea Football club's stadium is Imperial Wharf in Chelsea Harbour. It's around 15 minutes walking distance from Stamford Bridge.
Chelsea's 2021/22 Champions League Tickets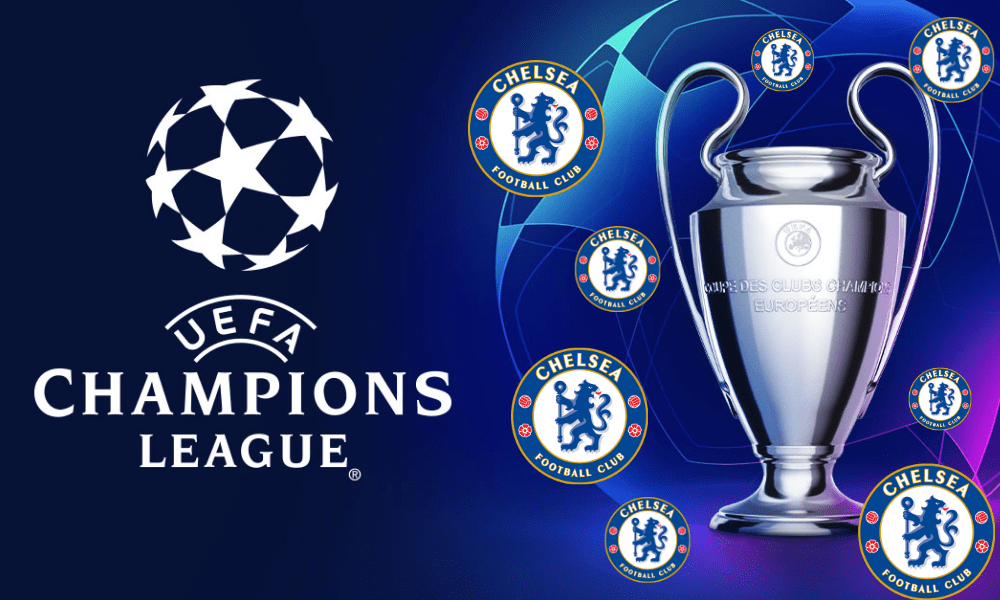 Chelsea are the reigning champions of Europe and with a stronger side this year, they have every chance to do it again. Could they do it two years in a row?!
If you're a Chelsea fan or just want to experience European football live in action, Ticket-Compare can help you to find the best tickets. Here's the Chelsea Champions League fixture list and a link to where you can buy tickets:
Chelsea vs Zenit – 14th September – Buy Tickets
Juventus vs Chelsea – 29th September – Buy Tickets
Chelsea vs Malmö – 20th October – Buy Tickets
Malmö vs Chelsea – 2nd November – Buy Tickets
Chelsea vs Juventus – 23rd November – Buy Tickets
Zenit vs Chelsea – 8th December – Buy Tickets
Chelsea 2021/22 Premier League Tickets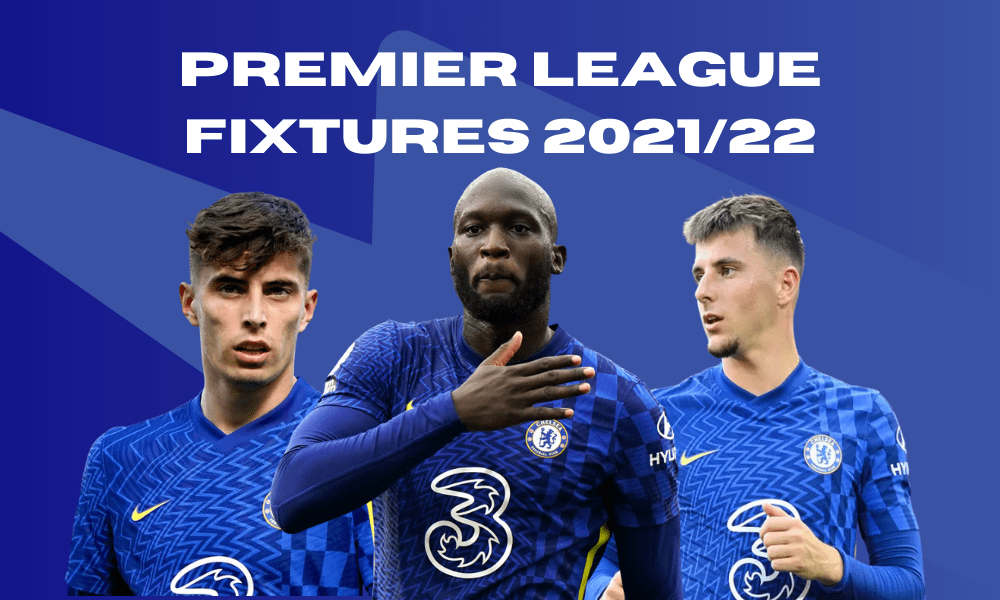 The season is already underway but there's still plenty of opportunities to watch the Champions of Europe take on the Premier League. Tickets to Stamford Bridge are always in high demand but Ticket-Compare will almost always have something available. We want to make sure you never have to miss a match! Here's the full list of Chelsea Premier League fixtures and links to how you can buy Chelsea tickets:  
September
Chelsea vs Aston Villa – 11th September – 3-0
Chelsea vs Zenit – 14th September – 1-0
Tottenham vs Chelsea – 19th September – 0-3
Chelsea vs Aston Villa – 22nd September – 1-1 (EFL Cup)
Chelsea vs Man City – 25th September – 0-1
October
November
December
January
February
March
April
May
Final thoughts on how to buy Chelsea tickets 
Buying tickets to the Chelsea game has never been easier when using ticket compare. You just need to search for the match you want to attend and browse through the list of options. You will see a number of vendors that we have carefully selected based on reputation and price. 
Don't miss your chance to watch Chelsea dominate this season and possibly lift the Champion League trophy for the second season in a row!