Serie A champion on four occasions; five domestic cups; a Europa League honor. And now Paul Pogba, once the world's most expensive player, is a World Cup champion (Pogba's age? 25-years-old). He's a clear talent, one of the gems of his generation. But riddled in between the games when he earns man-of-the-match praises and scores wonder goals, there are performances where he fails to effect the game in a 100-million-euro type of way (now the 6th most expensive, the Pogba transfer fee cost Manchester United over 106 million euros).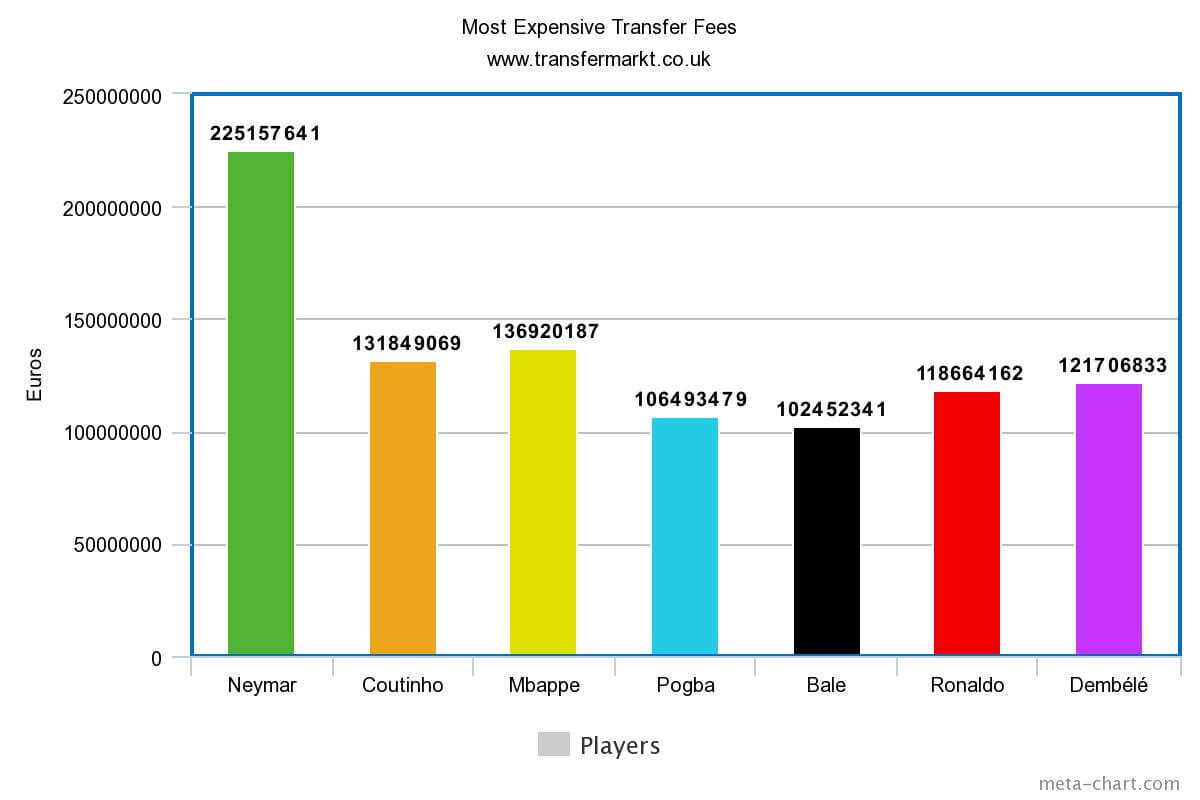 Pogba: A Divisive Figure
Paul Pogba is richly talented, but can be inconsistent (and I'm not talking about Paul Pogba hairstyles). The massive world of football critics have tried to analyse and over-analyse his play. For some reason, Pogba news is usually bad news. "Right now I see a young man lost in the game, I'm not sure he knows what he's doing…when I watch him," said former player and manager Graeme Souness in the 2017-2018 EPL season. Manchester United legend Paul Scholes criticised Pogba further: "He seems to be a player which you get a performance out of every three to four games. If you're going to win leagues, that's…just not enough." When the Pogba Man Utd. transfer happened in 2016, the critics felt that his inconsistency was down to one factor in particular: his position.
Some think he is a defensive midfielder (understandably so, considering his size and stature – 1.91m, 84 kg). Others look at his eclectic passing and his ability to slot goals in from 30 yards, and claim that he should be played higher and with liberty, as a free #10. Let's take a look at the different squads he's played with, and his individual performances versus team performances, and see where we think he should play.
Center Midfield Variations
First, let's define the center midfield (CM) position. It seems that days are past of the classic two striker, two CM system. Most teams play with three CM's now, and even those who play with two have their CM's occupy different roles:
The Defensive CM – Provides extra protection to the defensive unit, allows attacking freedom to fellow midfielders. Usually strong and/or hard tackling. Historical examples are Roy Keane and Claude Makelélé.
The Box-to-Box CM – Usually high endurance. Can defend in own half, but also attack in opponents final third. Famous for starting counter attacks, or driving into the box with a late run to finish a move before a defender can pick him up. Not all box-to-box CM's are created equally. Some are more defensive like Andrea Pirlo and Patrick Vieira, others more attacking like Xavi and Frank Lampard, and still others more rounded like Steven Gerrard and Bastian Schweinsteiger.
The Attacking CM – The #10. Free to occupy the space he wants, which is usually the the attacking third. Traditionally one of the most talented all around players in a team. Specialty is breaking through the defensive line with a penetrating pass or a weaving run on the dribble. Examples are Zenedine Zidane and Andres Iniesta.
Now, let's see where Pogba has played and where he fits best. Importantly, what will determine the final result is not Pogba himself, per say. Nobody doubts the man's talent. Rather than his own individual breakdown, I will look at other aspects of the game to determine where his best position is. Some heavy factors that contribute to his individual and his team's collective performances are the formation of the system, the teammates around him, the roles of those teammates, and selection and tactical consistency from the manager.
Juventus: 2012-2013, 2013-2014, 2014-2015
Pogba was utilized effectively in his first three years at Juventus, first by Antonio Conte and later Massimiliano Allegri, in a midfield that virtually always contained one or more of Andrea Pirlo, Antonio Marchisio, and Arturo Vidal. When playing with Pogba, one of these midfielders always alleviated defensive pressure (usually Pirlo, who in this stage of his career sat deeper). Then, if Vidal and/or Marchisio were in the team, they could push higher up. This allowed a space in between for Pogba to operate as a classic box-to-box CM. And, his first three seasons at Juventus were a success. Averaging over 40 appearances per year, he helped them win the Serie A three years running, winning the league and cup double and making it to the final of the Champions League in 2014-2015.
Juventus: 2015-2016
Pogba's last year at Juventus was different from his first three because of a change in personnel. Pirlo and Vidal left the club in the off-season, and in came Sami Khedira, an out-n-out defensive midfielder. Because of the departure of Pirlo, Khedira now assumed the defensive responsibilities. When playing with Pogba, Khedira occupied the defensive CM role, and if Marchisio was also in the squad, he shared attacking responsibilities with Pogba. The results are startling. When Pogba played with Marchisio and/or Khedira, Juventus won 23 of 25 and never lost a game in the league. Meanwhile, without them, when the brunt of the defensive work was left on Pogba and other CM's, they lost four of eight. Pogba operated similarly to the years previous, either as an attacking box-to-box CM or an all out attacking #10. In 2015-2016, Juventus won the league and cup double, and Pogba pulled in 10 goals and 16 assists, his best haul yet. Importantly, there was consistency in midfield – with only two main partners as opposed to three – and their roles were very defined.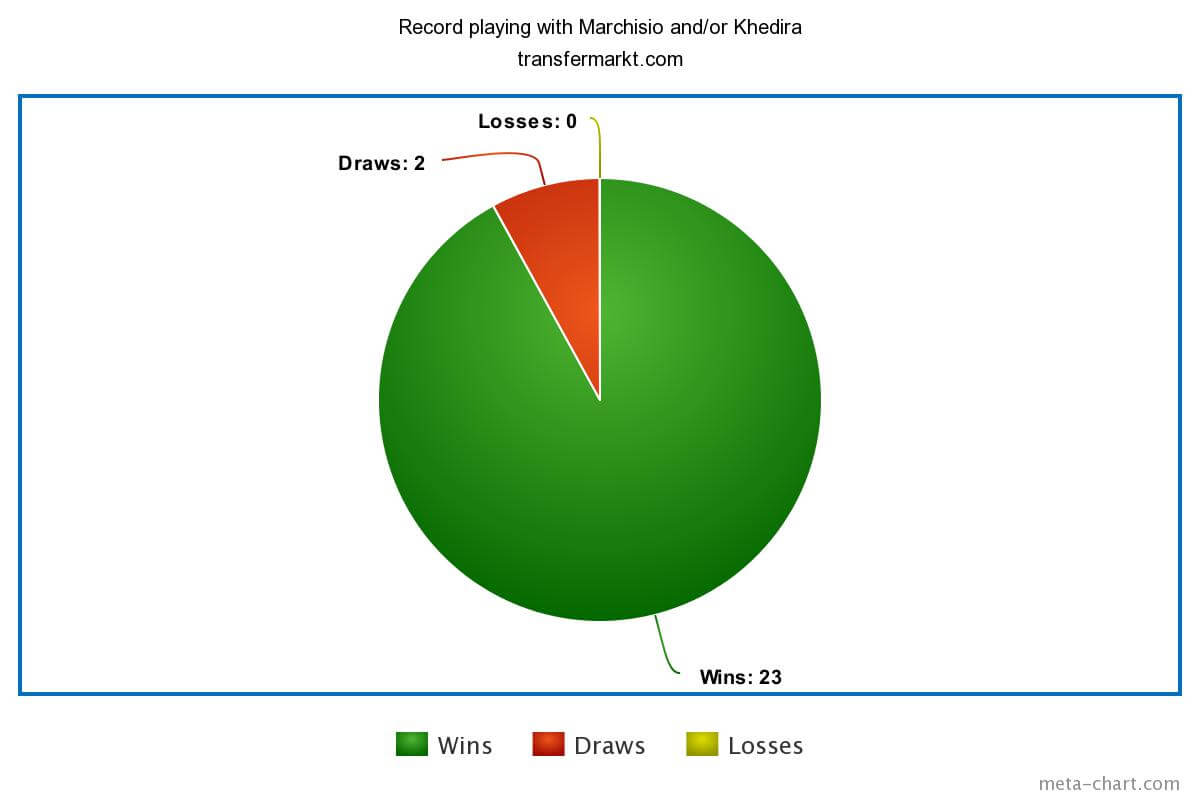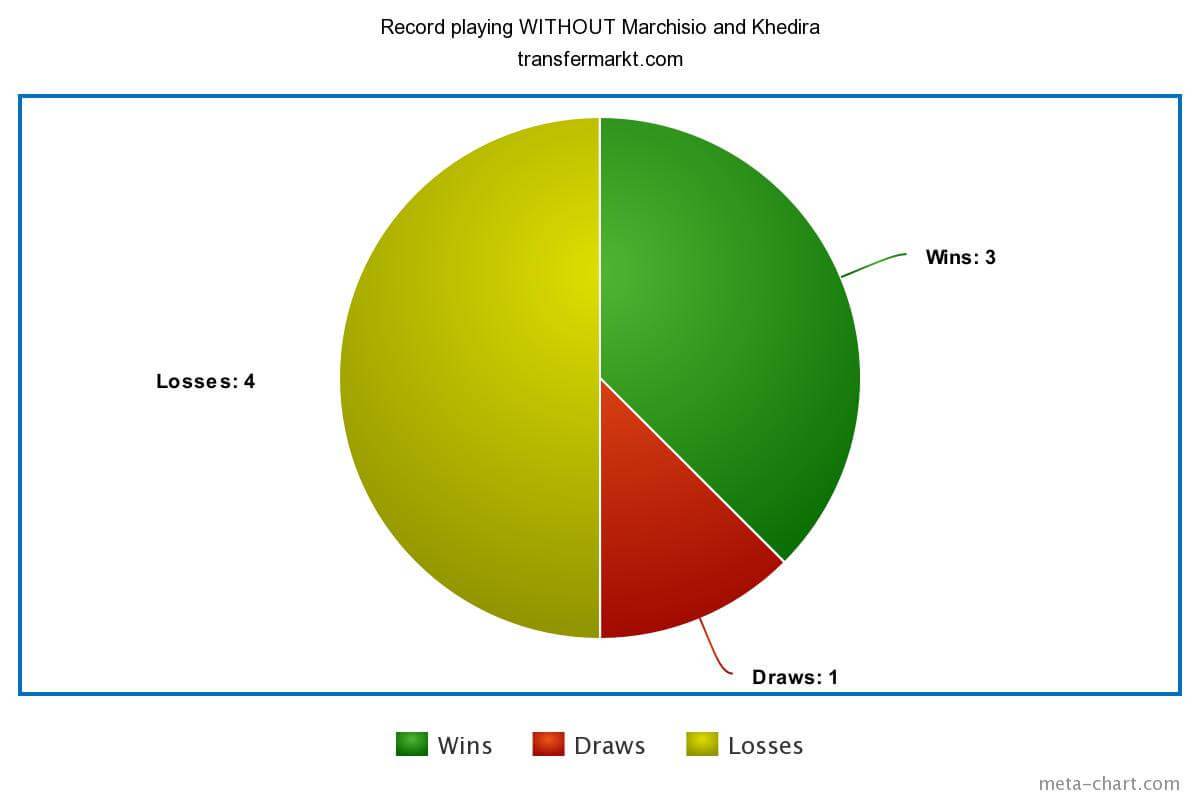 Manchester United: 2016-2017
Pogba's first year at United was relatively successful for the team – they won the Europa League and the League Cup – but it wasn't his best year individually. This is when the criticism started. His dip in form came down to inconsistency in team selection. At first Marouane Fellaini provided defensive cover, with Juan Mata operating in the #10 role. Soon, Ander Herrera occupied that defensive CM position, starting next to Pogba in 23 of the next 24 that he started. Despite this, other roles were less consistently defined. Sometimes Mata played ahead in the #10 role, other days it was Henrikh Mkhitaryan. On several occasions, Herrera was partnered with Carrick in the defensive CM roles, and Pogba himself operated as the #10. The problem with this year for Pogba wasn't his lack of ability to play in an attacking position. Every few games he had to readjust to different playing styles. The constant moving parts in midfield didn't allow Pogba to find his rhythm like he had at Juventus, where he was successfully employed in an attacking CM position the year previous.
Manchester United: 2017-2018
This year, things began to settle at United for him. Paired up with defensive CM Nemanja Matić in 96% of the games he started in the league, he was involved in 16 goals in 25 starts (compared to nine in 30 appearances the year before – Paul Pogba's injury kept him sidelined for two months early in the season). United finished second in the Premier League, their best placement since Sir Alex Ferguson had left five years earlier. Pogba's individual performances improved, largely due to the consistent partnership with Matić in defensive midfield. However, there was again inconsistency in team selection. When Pogba played, United only used the same lineup two games in a row on two occasions, and they never used the same lineup three games in a row. Romelu Lukaku always led the line when able, but the other attacking positions changed every week or two. Jesse Lingard, Marcus Rashford, Mata, Mkhitaryan, Alexis Sanchez – and there were still others who would appear, disappear, and sometimes reappear from one week to the next. Pogba was free of some defensive duties, but he was asked to play both the #10 role and the box-to-box role. The lack of consistency hurt him again, and his team wasn't as successful as those Pogba Juve years or with the French national team.
France: 2016 European Championships
Under Didier Deschamps, Pogba has helped France return to the pinnacle of international football. At the 2016 Euro Championships, Antoine Griezmann was most effective as France's out-n-out #10, assuming creative and end-product responsibilities, occupying the space behind the striker and sharing the midfield attacking duties with Pogba. Defensively, Pogba paired up with either Blaise Matuidi or N'golo Kante. With the center of midfield built around these four players, France made it to the final, narrowingly losing 1-0 to Portugal.
France: 2018 World Cup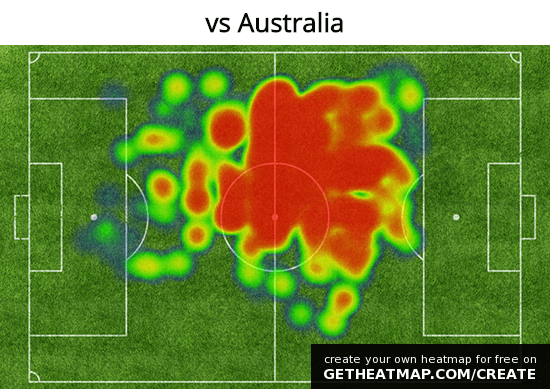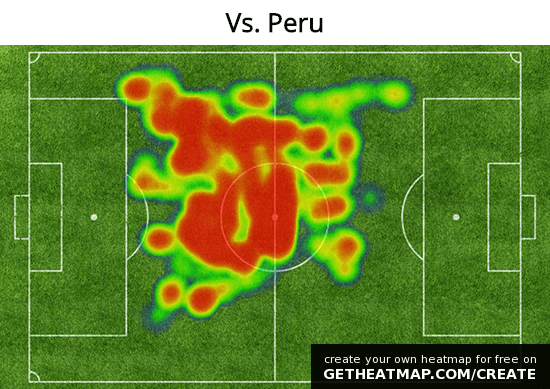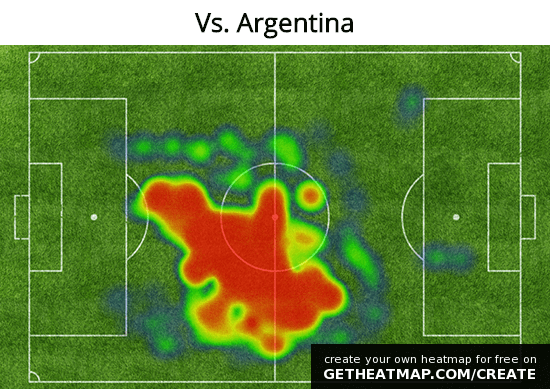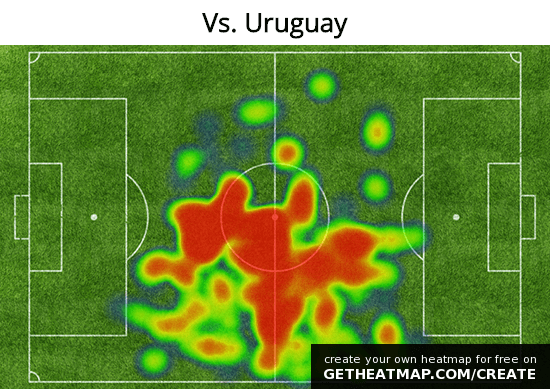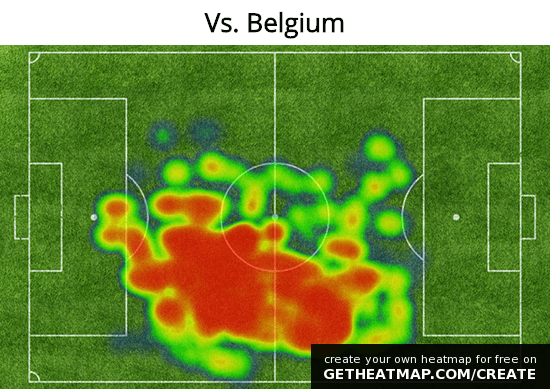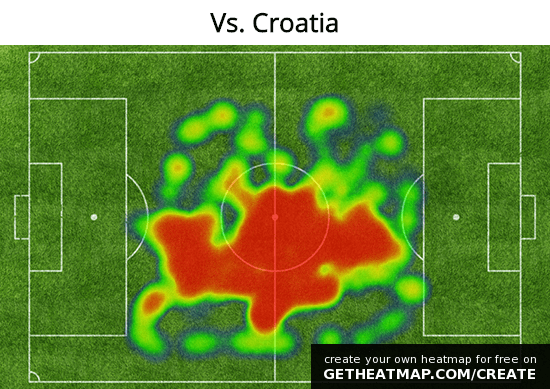 Direction of Play

So, Where Does Pogba Belong?
If I were Paul Pogba's manager, I would play him as a defensive-minded box-to-box center midfielder, with two caveats: first, that he would always have a natural defensive CM playing beside him, assuming the brunt of the defensive responsibilities; and second, that he would always have a proper #10 playing in front of him. Even better if the players occupying those roles are the same ones week in and week out. Football is a team game, and Paul Pogba didn't win the World Cup on his own, but France certainly couldn't have done it without Pogba embracing his slightly more defensive role. Now that France has found the winning formula, it will be interesting to see where José Mourinho uses Pogba for Manchester United this EPL season.
Don't miss Paul Pogba performances this year in the English Premier League! Get great tickets to watch Manchester United play at Old Trafford for unbeatable prices.
https://ticket-compare.com/teams/manchester-united/