Premier League season ticket prices is a hot topic during the off-season. Will they go up again? Should I renew my season ticket? Will this be the year that season ticket spaces open up so I can go and cheer my team on? Are all questions asked by football fans at this time of year.
That's why we decided to look into Premier League season ticket prices for the 2021/22 season. This article will show you exactly how much it's going to cost to support your club this season and how much it will cost your rivals to go to the match too. 
Not all of the clubs have been forthcoming with their pricing information and some of them are holding off until they get more detailed guidance from the government about the restrictions for the 2021/22 season. However, we've listed the information that we could find as well as some ticket and club-related news. Check back from time to time as we will update this article when new information becomes available.
Highlights of ticket price research: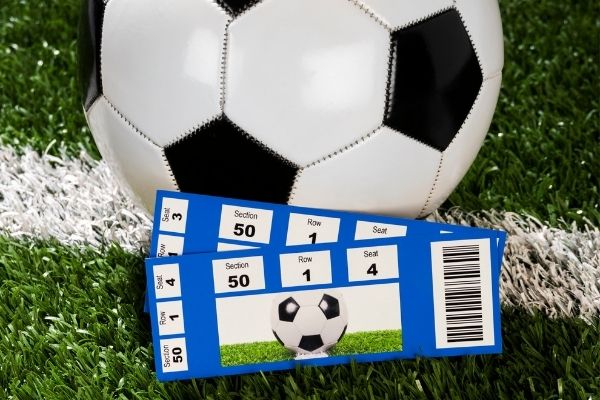 The cheapest season ticket is for West Ham at the London Stadium. Prices are from £320 or £16.84 per game.


The most expensive season ticket is for Chelsea at Stamford Bridge. Prices start at £750 or £39.47 per game.


The cheapest place to be a junior is Crystal Palace with juniors able to get a matchday ticket from £5.


The best prices for senior football fans are found at Anfield, with Liverpool offering senior tickets for just £9 on selected seats.


The biggest membership savings come from Stamford Bridge where members can expect to save between £5-£7 per game versus non-member prices.
Arsenal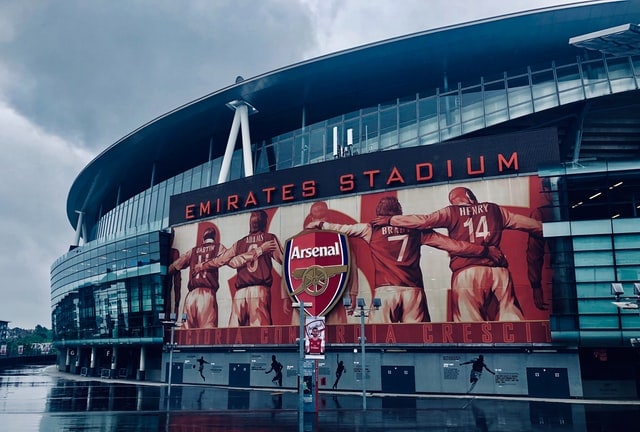 Arsenal season ticket prices were frozen this year due to the gunners not qualifying for European football. There are three categories of games that influence the price of a ticket. If Arsenal faces the likes of Chelsea or Liverpool it's Cat A (most expensive), if they have Aston Villa or Newcastle United it's Cat B, and if they face a team like Norwich it's Cat C (the cheapest). Arsenal plan on their first full capacity game since the 1-0 win over West Ham in March 2020 when they play Chelsea on the 1st of August in the Mind Series. Their first Premier League match will be against Brentford away, followed by Chelsea at home.
Season ticket prices: Unknown (platinum member season tickets from £2995)
Members ticket prices: £26 – £95
Non- members prices: £26- £97
Junior ticket prices: £10 – £32
Senior ticket prices: £15 – £27.25
Aston Villa
Just like Arsenal and many other Premier League clubs this season, Villa has capped the season ticket prices from the 2019/20 season. Adult season tickets are available for less than £20 per game while under 14's season ticket holders can see a match for £3.69 per game. Finally, as thanks to all the supporters that stuck with them throughout the season of restrictions, Villa has wavered all admin and bookings fees on season ticket renewals and purchases.

Will this be the year Villa make it to a top ten finish. If you want more information on how you can be there to witness it, visit their season ticket page.
Season ticket prices: £370-£684, from £19.84 per game
Brentford
Brentford is expecting packed out crowds this year. When we got in touch with them about ticket prices they wanted to make it clear that 'A 2021/22 Membership will be essential for those of you who want to watch The Bees at our new home. With so many of our Season Ticket Holders retaining their seats for next season, there will be a limited supply of match-by-match tickets and Members will be given priority access to these home match tickets.'. So, if you want to see Brentford in action at a home game you'll need to get yourself a membership to the club which is £40 for adults and £15 for under 18's.
The exact ticket prices and on-sale dates are yet to be confirmed. However, ticket prices will be split into category A and category B games. For more information on match day tickets, visit the Brentford ticket page.
Season ticket prices: from £449-£549, from £23.63 per game

Brighton and Hove Albion
Brighton season tickets are available to purchase now with a ticket sharing option for an additional £20. This allows you to share your ticket with other MyAlbion+ members. Information on matchday ticket prices will be available closer to the time. Keep an eye on the fixtures page for more information.
Season ticket prices: £545-£770 from £28.68 per game
Burnley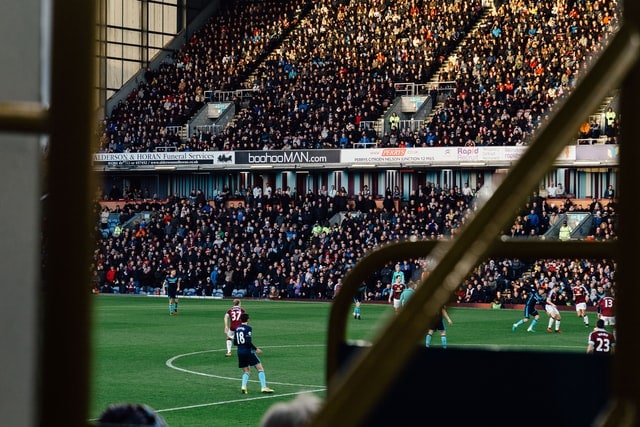 Lots of the Claret's renewed their season tickets straight away which shows the supporters are eager to get back and watch live football again this season. Early bird season tickets remain at the same price for the 7th year running despite some reports of prices going up this year. Will the Claret's make Turf Moor everybody's happy place this season? You'll have to be there to find out.
Chelsea
The big Chelsea ticket news this season is that the Women's team sold out their season ticket allocation for the 2021/22 season within two weeks of tickets going on sale. The women's team are coming off the back of winning the Community Shield, the Continental League Cup, and the WSL title. This is the first time it's ever happened and highlights that there will be a great atmosphere at Stamford Bridge this season for both the Men's and Women's games. 
For a full breakdown of ticket prices this year at Stamford Bridge, you can visit the blues ticket info page.
Season ticket prices: £750-£940 from £39.47 per game
Members ticket prices: £48-£90
Non- members prices: £65-£95
Junior ticket prices: £19.50-27.50
Senior ticket prices: £19.50-27.50
Crystal Palace
Crystal Palace is another club that has decided to freeze its prices at the 2019/20 rate. Crystal Palace has got some of the cheapest London football match ticket prices with tickets for their opening game against Watford going for £15 for adults, £10 for seniors, and £5 for juniors if you purchase before match day. 
Click here for more information on season ticket prices and here for more information on home matchday tickets.
Season ticket prices: £550-£810 from £29.94 per game
Members ticket prices: £15 (before matchday)
Non- members prices: £20 (on matchday)
Junior ticket prices: £5
Senior ticket prices: £10
Everton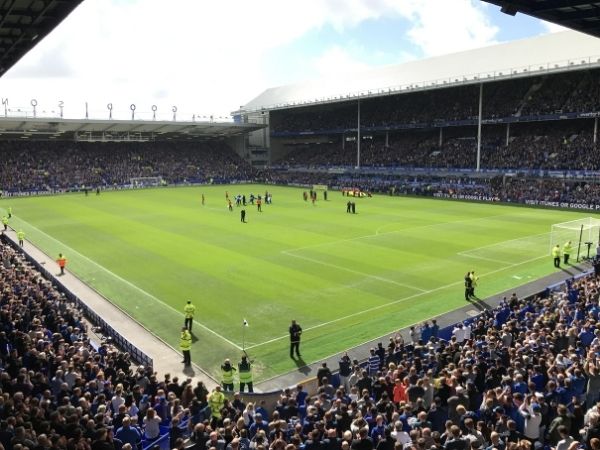 A statement from an Everton representative said 'Ticket information will be released for fixtures once we have more guidance on fans attending matches for the 21/22 season.'. So, if you're an Everton fan looking for pricing information, check back in a few weeks. We'll update you as soon as we have the information. We do know that season tickets start from £420 for selected seats which works out as £22.10 per game.
Season ticket prices: £420-£565 from £22.10 per game
Leeds
The White's season tickets have already sold out which means Ellen road should have an amazing atmosphere all season long. Ticket prices have been frozen and this year season ticket holders will have the chance to sell their tickets back to the club if they know they can't attend to give others a chance to watch the game. 
You can find out more about Leeds' tickets here.
Leicester
According to their website, the Fox's are planning for full capacity fixtures from the beginning of the 2021/22 Premier League season. They have issued a statement that says if any games are required to be played behind closed doors throughout the season that 'all Season Ticket holders will be refunded on a pro-rata game-by-game basis at the end of the season.'. Member and non-member ticket prices are the same. However, members will get first dibs on purchasing a ticket to the King Power Stadium.

For more information on Leicesters ticket pricing, please visit their website.
Season ticket prices: £395-£730 from £20.79 per game
Members ticket prices: £27-£42
Non-members prices: £27-£42
Junior ticket prices: £7-£11
Senior ticket prices: £25-£37
Liverpool
This year Liverpool FC is going digital with their tickets. All tickets will be stored on smartphones and fans will be able to scan them on the way into Anfield using Near-Feild Communication technology. Season ticket holders will be able to transfer their tickets to people on their family and friends list if they are unable to make a game, which is new a scheme this season. The capacity at Anfield will be slightly reduced due to the existing safety zones that have been in place throughout the pandemic. However, crowds will be very close to the 53,000 capacity all season!
Season ticket prices: £685-£869 from £36.05 per game
Members ticket prices: £9-£59
Non- members prices: £9-£59
Junior ticket prices: £9
Senior ticket prices: £9-£44
Manchester City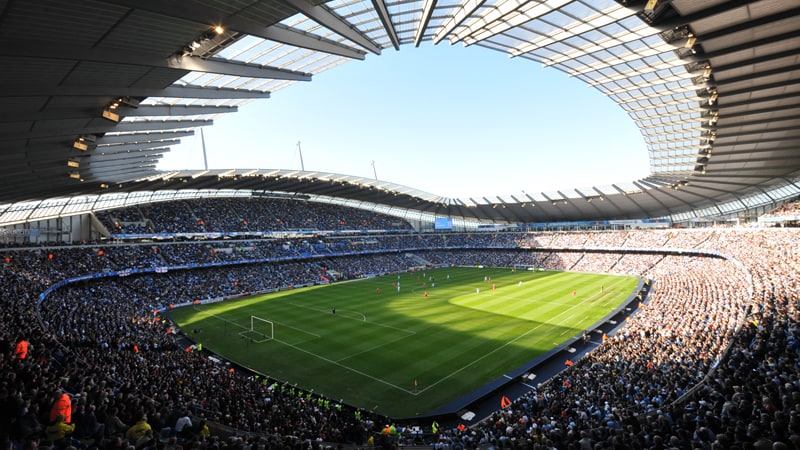 City's seasons get off to an exciting start as they face Tottenham Hotspur away on the 14th of August. Pepe Guardiola and his team are looking forward to playing in front of a packed Etihad Stadium and will be chasing down their 4th title in 5 years this season.
As you might imagine, interest to watch city play live this year is high. So, if you don't want to miss out on the home games then you can register your interest here.

Season ticket prices: £415-£950 from £23.68 per game

Manchester United
Manchester United announced on the 9th July 2021 that all 021/22 season tickets had sold out. 50,000 season ticket holders will be turning up to Old Trafford every week this season and they will enjoy the 10th consecutive year of frozen prices. Keen to have the stadiums filled with football fans, regardless of their circumstances, Manchester United has 'worked hard to offer some flexibility for those who may have been affected in different ways by the pandemic.
Tickets are available now for the Reds two pre-season friendlies against Brentford and Everton.
Newcastle United
Mike Ashley and his team have been as slow at announcing ticket prices as they have been signing new players this season. However, on day 37 (15th July) of the transfer window, Newcastle football club has finally put their season tickets up for sale. Newcastle United season tickets have been frozen since the 2019/20 season and this year the Magpies have expanded their discounted tickets for 18-21-year-olds into category 2 seating.
Norwich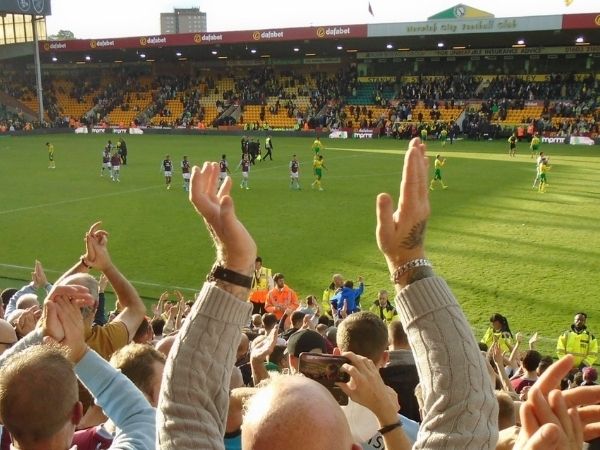 Norwich face a tough start to the 2021/22 season as they face Liverpool at home on the 14th August followed by Man City away. The Canaries have launched a new membership scheme and frozen prices from the 2020/21 season. Other than that, Norwich City has been relatively quiet at releasing news about their tickets for the upcoming season. So, keep an eye out for the latest updates. 
Season ticket prices: £569-907.50 from £29.95 per game

Southampton
The Saints have been slow at releasing information about the upcoming season's tickets and have chosen to wait for government guidance before making promises to their fans. However, as of today (Monday 19th July), they've released information stating that fans who have paid a deposit for their season tickets have until midnight tonight to pay the remainder and confirm their seats for the upcoming season. Southampton welcomes their fans to a tough first game of the season against Man U without any restrictions on the capacity at the Saint Mary's Stadium. Finally, ticket prices remain fixed for the sixth consecutive season so that even those who have faced difficult times during the pandemic can come and cheer the saints on.
Season ticket prices: £399-£1149 from £21 per game

Tottenham Hotspur 
It will be a lot easier to get hold of a season ticket at White Hart Lane this year with reports that season ticket sales have plummeted following a poor 2020/21 season and the sacking of another manager. However, season ticket prices have been frozen from last season while all general admission tickets have gone digital. If you're a Spurs fan who's been waiting for your opportunity to get a season ticket, this is your year. Tottenham's 2021/22 Premier League campaign kicks off against Manchester City at home on the 15th of August.
Watford
Watford FC can't wait to welcome fans back to Vicarage Road for their opening game against Aston Villa on 14th August. Watford is following the digitisation trend this year with their fans able to scan themselves into the stadium using their Apple Wallet or Google Pay mobile phone applications. Watford is planning for 'a full stadium for the first Premier League fixture onwards'.
Season ticket prices: £438-£722 from £23.05 per game

West Ham United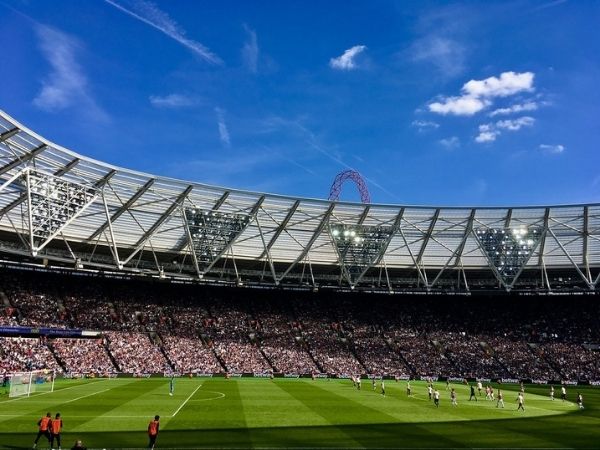 The Hammers have the cheapest adult season ticket prices with options that come in at just £16.84 per game for selected seats. West Ham is planning to welcome 60,000 fans back to the London Stadium which has been their home since 2016 for their opening home game against Leicester after facing Newcastle away on the opening weekend. Ticket prices have been frozen for the second consecutive season, affirming the Hammers self-appointed title as the home of affordable family football in London.
Season ticket prices: £320-£1200 from £16.84 per game

Wolverhampton Wanderers
Wolves were another team that decided to hold off on releasing news about the upcoming season's ticket prices until the government had given more concrete advice on how Premier League clubs were to proceed this season. However, season tickets are now available, with a deadline of midnight on the 30th of July before they are released for general sale. While Wolves are keen to welcome back fans at full capacity they are offering vulnerable or over 65's the chance to defer their season tickets until next season if they are still feeling uncomfortable about attending the Molineux stadium.
Season ticket prices: £549-733 from £28.89 per game
Final thoughts on Premier League season ticket prices
So, there you have it. Hopefully, you now know more about the 2021/22 Premier League season ticket prices. If the information you were looking for wasn't there check back soon as we will be updating the article.
If you're looking for tickets for the pre-season friendlies or matches on the opening weekend go and take a look at our Premier League tickets listings page to find tickets at the best prices.