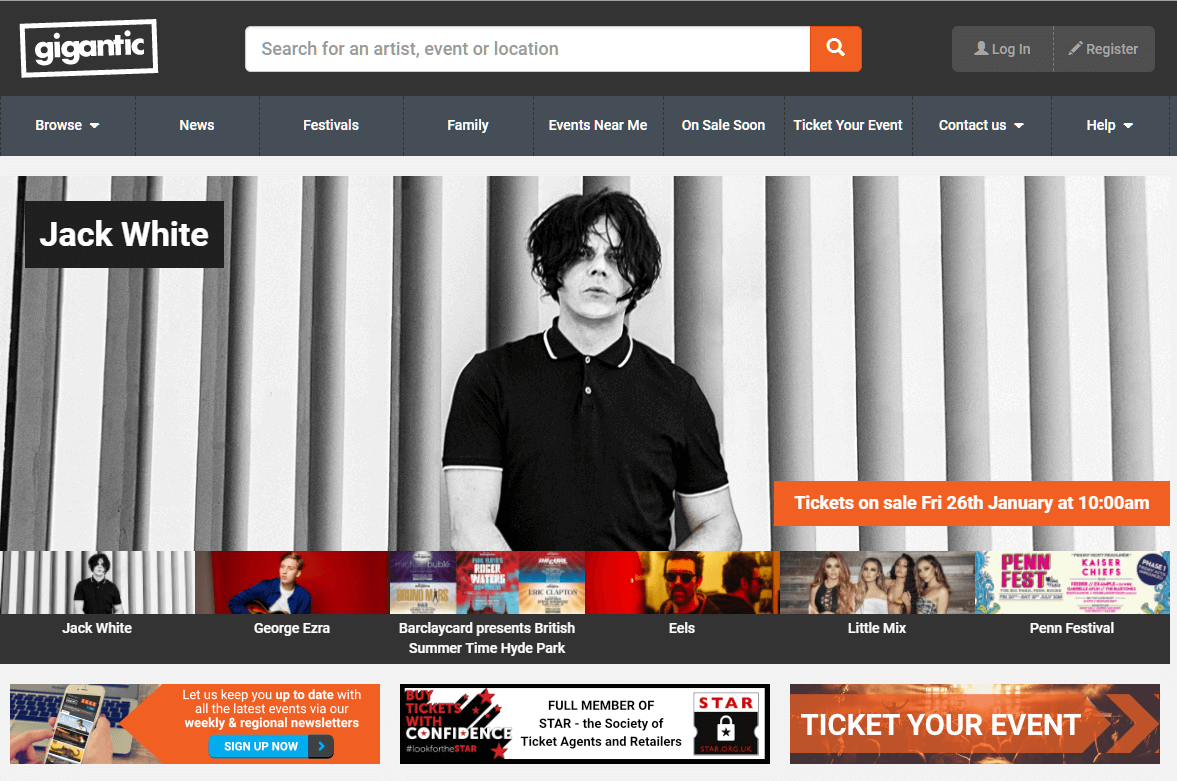 Gigantic.com have been around since 2007, which in the world of ticket sales is eons. With more than 2 million customers to their books, Gigantic.com definitely live up to their name. As a business, they are a primary source of their tickets, much like Ticketmaster. Their services offers up popular tickets to live events across the UK, from Eden festival to The Killers live at the Apollo. Based out of Nottingham in the UK, Gigantic.com is a home-grown platform that have survived the test of time online, gathering a large following online over the years.
If you're in the market for tickets to popular live events – excluding sports – you could definitely do a lot worse than giving Gigantic.com a shot. This review is going to take a look at their overall reputation, pricing and customer service so that you can make a better informed decision before buying from them.
How easy is Gigantic.com to use?

The sign of a great website is one that makes everything simple, intuitive and easy to navigate – Gigantic.com have managed to achieve a few of these, but they haven't quite hit all of the marks. Their homepage, for example, is filled with promoted concerts and live events, making it easy to find the most popular gigs. However, if you're not a big Billy Idol or Taylor Swift fan, then a lot of the page is useless to you. With that said, they do provide a handy search bar at the top of their page. That way, if you're looking for a specific band or live event, you can quickly find it.
Another nifty feature Gigantic.com includes, that is really handy when shopping around, is the true face value of the tickets. This transparency lets you see the actual price versus what you would pay at the box office, so you know how much of a markup is being applied. Gigantic.com are one of the few companies that are the primary source for the tickets that they post, which might explain why they are so upfront with their prices. Overall, Gigantic.com has made their website pretty easy to use, but from a design perspective it could be more intuitive to navigate.
Not sure if there's a way I can leave a review but I just wanted to say thank you to Jack for his excellent customer service today. Much appreciated.

Posted by Laura Connelly on Monday, 4 December 2017
Can I get the tickets that I want from Gigantic.com?
Gigantic.com have a rather unique approach to ticket sales; for starters, they do not stock any sports events. More than that, they are one of the only businesses to source their own tickets. These unique aspects of their business model have allowed them to have a lot more ownership of their inventory, which helps keep prices low and quality high. Relying on a single source of tickets does narrow their overall quantities, though, so tickets to popular events like Bruno Mars are prone to selling out. This is a big let down, because if you can't get the tickets that you want, then you might be left out in the cold.

With all of that said, it is safe to say that Gigantic.com provide a reasonably solid service as a whole. They have been around for a decade, and in that time they have managed to cultivate a great network of trusted sources for their tickets. They consistently have a great selection of tickets for the popular, as well as more niche, live entertainment events and festivals. They even have Paypal functionality, to make it easier to pay for the tickets that you want. There is always the worry that they will sell out of the most popular tickets, but they have a pretty solid track record across the board.
Is Gigantic.com reliable?
Being able to rely on your ticket provider is a crucial part of providing a good service in this industry. In the event of delayed tickets or a cancelled event, it's really important to know the company that you bought from has your back. It's also important that their website is reliable, so that when new tickets get released you have a fair chance of buying them. Missing out on a ticket because the company website has crashed would be a headache to say the least.
Gigantic.com have managed to craft a solid website that features 256-bit SSL encryption that guarantees your safety when using their site. They are also based out of Nottingham in the UK, so they are a well-regulated business that follows strict UK guidelines. These are all big advantages in the ticket sales industry, and go a long way in Gigantic.com's reliability as a brand.
Does Gigantic.com provide customer support?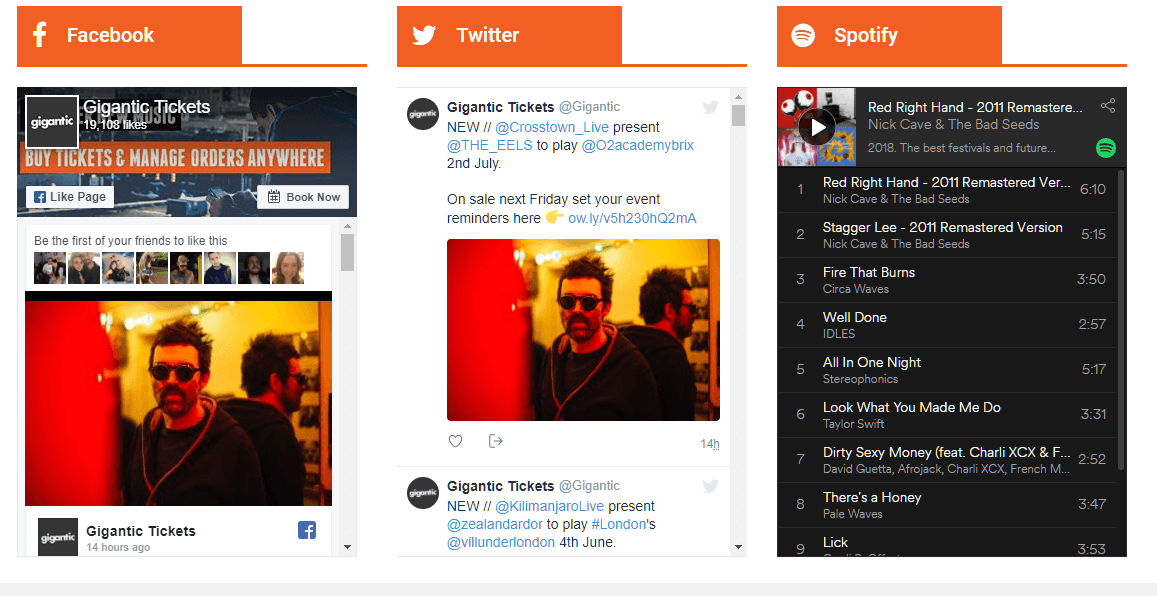 Customer service is another important part of any ticket sales business, because things can always go wrong. Gigantic.com have a dedicated customer service team that are available throughout the UK working week to resolve any issues you might have. They do lack live chat support though, which has quickly grown into one of the more popular channels for customer service. They don't appear to offer up any sorts of money back guarantees, either, which is a little disheartening. Gigantic.com spend a lot of time across their social media channels like Facebook, though, so contacting them through those channels might be a quick way to get their attention.
How fairly priced are tickets on Gigantic.com?
Getting tickets for a fair price is a delicate skill when selling tickets, because every ticket will be slightly pricier than the face value. Many ticket vendors are simply unable to affect pricing, because they work as a platform for people to sell tickets at whatever price they want. Gigantic.com have taken control of their ticket stock, though, and have much more control over the pricing of tickets. That means that tickets have the potential to be lower, which can help you land a bargain.
Gigantic.com are comparable to Ticketmaster in how they operate and control their flow of tickets. So, to see how the two brands stack up against one another, we looked at one live event – Taylor Swift in London – and compared their pricing. Below are the results: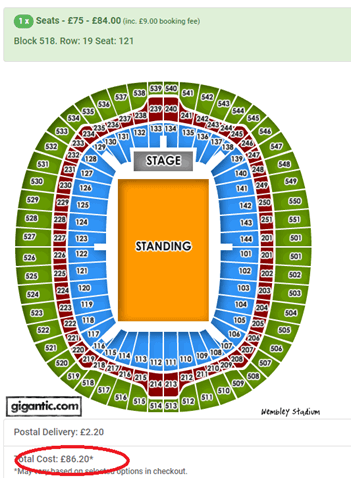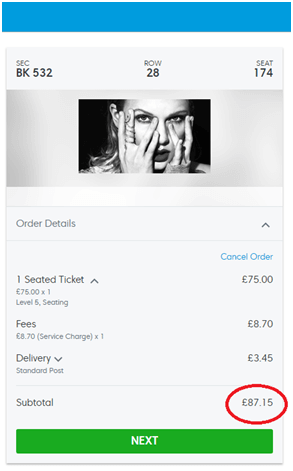 From our little example above, Gigantic.com actually came out on top in the price comparison. Better yet, tickets were available across both platforms, even though it is an incredibly popular event. With this in mind, you could actually save a little bit of cash through Gigantic.com, even if it is only a few quid.
Should I use Gigantic.com?
Got ma tickets for me & fam ~

IMPERIAL DAZE @ The Maze NOTTINGHAM

With Graeme Park & Guest Supporting Dj's FEB 10th 2018

Gonna be Bangin'

Thanx to Cass Roc & Debbie xXx

GET YOUR TICKETS HERE NOW:https://t.co/xkUKE3UiMi pic.twitter.com/tMkXnyiDvi

— Rowanne Paris (@SweetRowanne) January 16, 2018
First time using @Gigantic today for the @foofighters gig... Smooth service! Thanks! June 2018 can't come quick enough!

— Marcus Hague (@Marcushblade87) October 20, 2017
@Gigantic thank you, finally a site true fans can get tix for gigs at face value!! @foofighters in June ❤🎶

— Jodie Johnson (@jodie_j82) October 20, 2017