Should you buy tickets from See Tickets
Now that online ticket reselling is really taking off, there is no shortage of resellers to choose from. Some are definitely better than others, though, with a large portion of vendors offering less than legitimate tickets and limited customer protection. Thankfully, there are a handful of highly credible ticket vendors online that you can choose from, who have been around long enough to gain a solid reputation. One of these trustworthy resellers is See Tickets, who have been in the business since 2004.
See Tickets have amassed a large following over the years, thanks largely to their bustling marketplace for tickets. In fact, See Tickets were responsible for selling all 150,000 tickets to the UK festival Glastonbury in 2015 – and they offloaded them all in just 29 minutes. With over 5,000 media clients across the globe – including powerhouses like Universal Music Group – See Tickets are very well connected when it comes to ticket availability.
With such a rich portfolio, See Tickets definitely has the potential to be one of the best resellers around. Every customer is different, though, with different needs. So this review is going to take a closer look at this company to highlight the good, bad and ugly parts of See Tickets so that you can decide for yourself.
@seetickets thank you so much for sending these out yesterday #nightpeopletour pic.twitter.com/DnVHFNeXgm

— Thomas King (@TomKing2010) March 18, 2017
How easy is See Tickets to use?

For SeeTickets, simplicity is key. Their website is very minimal, featuring a nicely designed home page, search bar and drop-down menu. This makes it all an absolute dream to use, because you don't need to scroll through pages of featured tickets or categories. Instead, you can simply use their search bar to look for the tickets that you want. Alternatively, you can browse their wide selection of tickets through their categories – such as music, sports, festivals or comedy – by clicking on their drop down menu. As far as websites go, See Tickets is one of the easiest and most elegant ticket vendors around.
Having a great, easy to use website is great – but the real treat is their amazing selection of categories that you can browse. Thanks to See Tickets extensive clients, they have an incredible variety of tickets available. From attractions such as the Tower of London to clubs like Lightbox, See Tickets have made is easy to find tickets to almost any type of event.
Can I find the tickets that I want on See Tickets?
Thanks to the diverse clients that See Tickets work with, as well as their popular customer reselling platform Fan-to-Fan, you can almost always get tickets for even the most popular event. This is a huge part of what makes their business model so great – they use their own contacts as well as their customers to create a very busy marketplace for tickets. As a result, there is almost always tickets available on See Tickets, even for for the most popular events that sell out months in advance.
Are See Tickets reliable?
Just arrived!!! 😍💚
Thank you @seetickets@TheCoronas@bodeganotts #Nottingham@nightanddaycafe #Manchester #TrustTheWire #TheLongWay pic.twitter.com/FagVhSV1b1

— Matteo (@MrMetiu74) September 14, 2017
Peace of mind is a priceless commodity in the world of ticket reselling. Unfortunately, the industry has dealt with a lot of shady businesses since it's growth, which has grown a lot of distrust towards online ticket vendors. There are a lot of reputable ticket resellers out there, though, with very reliable services. See Tickets have went to great lengths to create a reliable service, such as a full refund policy if you don't receive your tickets on time. This goes a long way to creating peace of mind when using See Tickets, because if something goes wrong See Tickets will happily help. When it comes to payments you can use all major debit and credit cards, as well as the incredibly convenient option of Paypal.
If you want some additional peace of mind, you can register an account with See Tickets. Although it may seem like a useless extra step, it actually makes things much more reliable for you as a customer. See Tickets have real-time order tracking when you log in, so that you can keep an eye on your orders status. The registration process, coupled with their secure website that uses 128 bit SSL encryption, creates a very reliable setup that you can trust.
Do See Tickets offer customer support?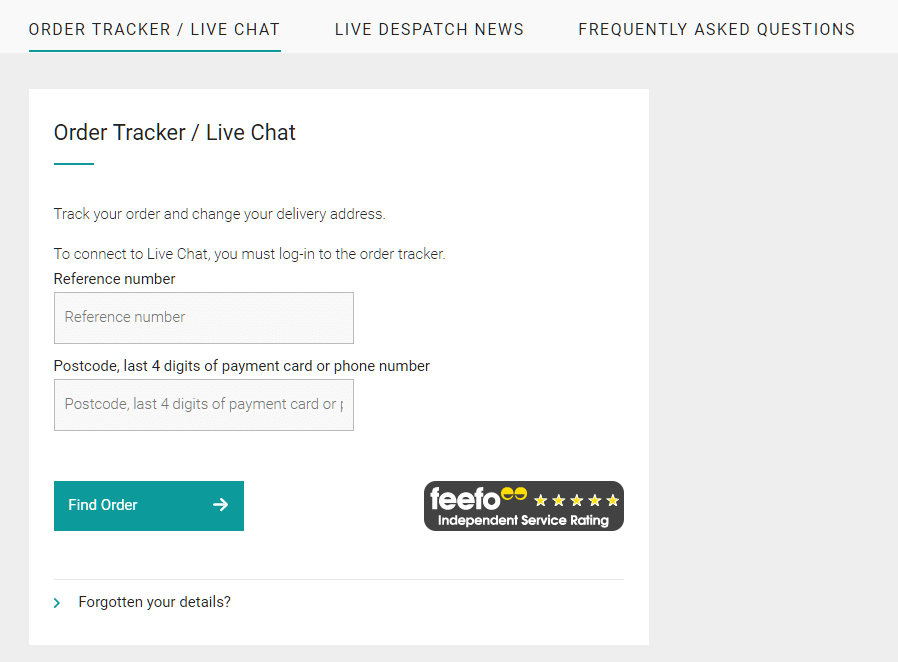 Another important part of what makes a ticket reseller good is their customer service and support. See Tickets have tried to cover all of the bases here by creating an exhaustive FAQ that answers most questions you might have about their service. If you are having a larger problem, though, they also have a Live Chat feature that provides you with expert advice in real-time. So, if something does go wrong – such as an incorrect ticket being delivered – then you have someone to turn to for help.
How fairly priced are tickets on See Tickets?
It will almost always be less expensive to go directly to the box office than using a ticket reseller to source your tickets. Unfortunately, box offices sell out an alarmingly fast rate these days, so if you are looking at a specific event then using resellers might be your only option. With that said, some online vendors are much more fairly priced than others. See Tickets have a very busy platform for ticket reselling, which makes for a very competitive market. This naturally keeps prices down to a reasonable level unless it is a highly popular event. With that said, See Tickets use their huge client base to bring in their own tickets to help lower ticket prices for some popular events. This is a great approach, and often means you can save some cash on your tickets when compared to other resellers.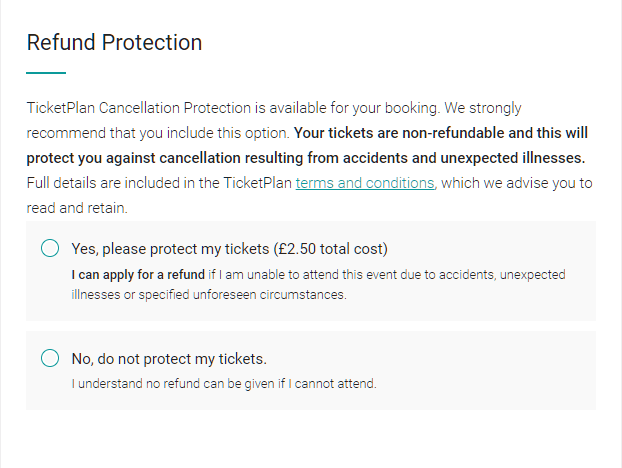 With that said, See Tickets do take a sizeable chunk of your money for their role. Service charges, for example, are used on all transactions and vary, but it usually a little over 10 % of the ticket price. They are non-refundable and that entire charge goes right to See Tickets. Similarly, they include a transaction fee to cover the processing, packaging and delivery of your tickets. Again, this fee varies depending on your order, but the fee will always apply. They even offer insurance for an additional cost, so if anything goes wrong you're not completely out of pocket. Although it is a good service, it could be a complimentary benefit of their service, rather than an additional charged service.
Should I use See Tickets?
@seetickets - thank you for your help in getting me in to @wearejames last night - #customerservice ! pic.twitter.com/Cewy4BDSiL

— BP glasto (@BPGlasto) May 17, 2016
It is unfortunate, but box offices sell out a lot faster than they used to. As a result, the need for ticket reselling has risen dramatically – along with potential vendors. See Tickets are definitely one of the more professional outfits online, offering a fantastic service that is well stocked with tickets to the hottest live events. They have an easy to use website that is secure, as well as a solid customer support team to help you out if anything unexpected happens. One major hang-up, though, is their high fees for the service that they offer. There are other vendors online that charge a fraction of See Tickets without compromising on great service.