You can read reviews about our recommended ticket marketplaces here: Best ticket sites
Who is Viagogo
Viagogo is currently one of the world's largest ticket marketplace, and were one of the first ticket vendors to see major success online. Since their creation in 2006, Viagogo has expanded into 160 countries and established several lucrative partnerships with ticket vendors for live music, events and sports. With more than 60 websites tailored to different regions all over the world, Viagogo has become a globally available brand in the span of a decade.
Viagogo pride themselves on their quality customer service and reliability as an online ticket vendor for the most popular events across the globe. However, there has been a great deal of criticism directed towards Viagogo as of late. Customer complaints include a lack of support after their purchases, high booking fees and other concerns. This review hopes to offer an impartial spotlight on the largest online ticket marketplace, so that you can stay informed with the best vendors available.
Can I find the tickets that I want on Viagogo?
Viagogo is undeniably a huge marketplace for tickets to some of the most popular events across the globe. From Champions League Finals to sold out Lady Gaga concerts, Viagogo is usually very well stocked. Based on our first-hand experience, you'll be glad to know that it is a relatively painless process to find your tickets on Viagogo, thanks to a host of search features on their site. You can use their search bars, change regional and currency settings with their easy to use settings, found in the bottom-left of their website. This makes Viagogo a great option if you are trying to buy internationally from countries such as Australia, Hong Kong or Singapore.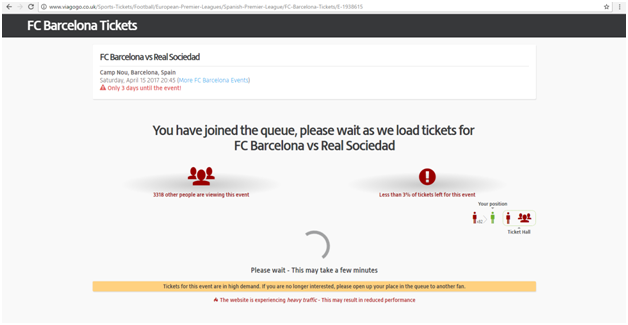 Once you have found the event that you want to purchase tickets for, Viagogo have went a little too far with interactive features. After trying out the site, we found that once you get to the ticket options, Viagogo inundates you with how many tickets are left, their prices and seating locations. This is all useful stuff, but they also include scare tactics to get you to buy. For example, a warning sign with text warning you of how many tickets are left, or how many people are viewing them. This feels quite invasive, and Viagogo really don't need to include this feature in such a brash way.
Is Viagogo easy to use?
Having a well-stocked marketplace is a huge part of what makes a ticket vendor great – but it's not everything. Being able to use their service easily is equally, if not more, important. This has become a bit of a sticking point with Viagogo as of late, as we will discuss further in a moment. For now, though, the good stuff. Viagogo don't force you to register before using their service, which is a great timesaver if you don't intend to use Viagogo often. Our findings show that they also accept direct payments and Paypal to make it easy to pay for your tickets. They also offer e-tickets for an easy delivery method, all but guaranteeing that you will get your tickets on time.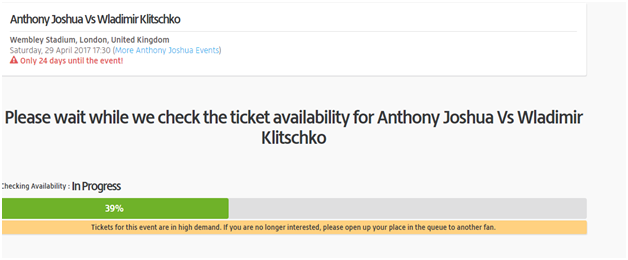 Unfortunately, the good stuff seems to stops here for Viagogo. There has been a lot of criticism surrounding their queuing system, which is a headache to say the least. When buying your ticket, you are forced into a rather obnoxious queue for about ten minutes, all the while you are inundated with announcements about how many people are trying to get the ticket you are waiting to purchase. This awful user experience needs to be addressed, because it happens during every transaction and wastes a lot of time.
What Viagogo are doing here is employing a rather well-known sales practice, known as the scarcity tactic. In short – we don't want to lose out on something that we will like, such as popular football tickets. So Viagogo remind us, at every possible opportunity, just how scarce the tickets that you're looking at are. Pop-ups, notifications in giant red letters and queueing systems to keep you waiting have all been implemented to convince you to buy from them. Based on our observations, the real issue, is how poorly they have brought this tactic into their queueing system.
Does Viagogo have customer support?
Being able to rely on your ticket vendor when something goes wrong is a really important part of what separates the good from the bad. There are many ticket reselling platforms out there, most of them with guarantees and some form of customer support, but they have varying levels of quality. Our analysis of the site revealed that Viagogo tout a 100 % money back guarantee should anything go wrong with your ticket, as well as professional customer support.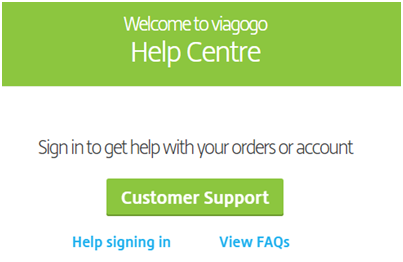 Unfortunately, many customers have noted that Viagogo have went back on their guarantee at points, leaving them high and dry. As a result of this, our research indicates that their 'guarantee' should definitely be taken with a pinch of salt. Worse still, their customer support has gained a reputation for being relatively absent when customers reach out for help. If customer responses are anything to go by, there is definitely some major improvements that are needed for Viagogo to reach a reasonable quality of customer support.
How fairly priced are tickets on Viagogo?
Ticket reselling works on the basis of having a middle-man involved in your transaction. It is great for getting tickets to high profile events, but you will be paying above face value for your tickets as a result. So the overall value of the tickets are governed by the marketplace that they are being sold on. Thankfully, our findings show that Viagogo has a thriving marketplace that allows for some relatively competitive prices on their tickets.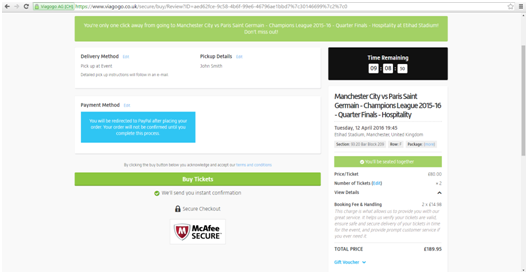 With that said, Viagogo need to take a cut as well – and they can be quite greedy. Despite a great marketplace, Viagogo tack on an incredibly high booking fee – or in other words, their cut for the service they provide – to their tickets. Although these booking fees are variable, some of the more popular events have fees as high as 30 %.
What's even worse than the high booking fees is Viagogo's hidden fees. You will be completely unaware of these 'handling' fees until the checkout stage, so if you aren't looking you might just miss it. Overall, this is a dirty tactic to employ, and does not create a well-priced or trustworthy service.
Is Viagogo safe and reliable?
People tend to have a few concerns about the safety of using ticket vendors. Although scammers were a common problem in the early days of online ticket reselling, the industry has managed to get a handle on this issue over time. After putting it to the test, we found that Viagogo has followed the industry trend and beefed up their security online to maintain a safe platform for users. Buyers are protected with McAfee Secure, so that all transactions are protected.

With that said, if something does go wrong then you have to once again rely on their problematic 'guarantee'. This is something that really condemns Viagogo at the moment, because it is hard to trust a company that is not safe or reliable. With recent reports of Viagogo backing out of their customer guarantees, there is no safety net for customers to depend on if something does go wrong.
Viagogo as a company is currently based out of Switzerland, which is a known tax haven for companies. What this means for customers is that Viagogo is not bound by any sort of UK – or even EU – regulations that have been designed to keep consumers safe. Unlike other vendors out there, Viagogo are a much less accountable should anything go wrong with a transaction on their platform. Drawing from our experience, this is definitely something to consider before using Viagogo.
Should I use Viagogo?
For a long time, Viagogo were the biggest and best in the online ticket reselling business. Although they are still the biggest, they have arguably lost the title of best. With a flurry of customers reporting poor customer service and not standing by their own guarantee, Viagogo have severely damaged their reputation online.
@viagogo I bought 2 £95 tickets, the invoice said it was a £110 ticket. Why has that turned into £300.97 in total.

— Tom rycraft (@tomrycraft) 6 February 2017
Public Service Announcement - NEVER USE @viagogo for tickets. Completely unacceptable, ripped off - Never again! 😡 #viagogobignono

— Jess Fox (@JessFoxxx) 6 February 2017
#Africa wake up! You being looted by another Eurpean based company. DO NOT buy online tickets from #viagogo #southafrica #Nigeria #egypt

— Lily (@lizelle_lily) 6 February 2017
Hey @Viagogo. I'm starting to feel like you know you ripped me off and don't want to talk to me. I have reported your fraud.

— Rock Geek Girl (@RockGeekGirl) 6 February 2017