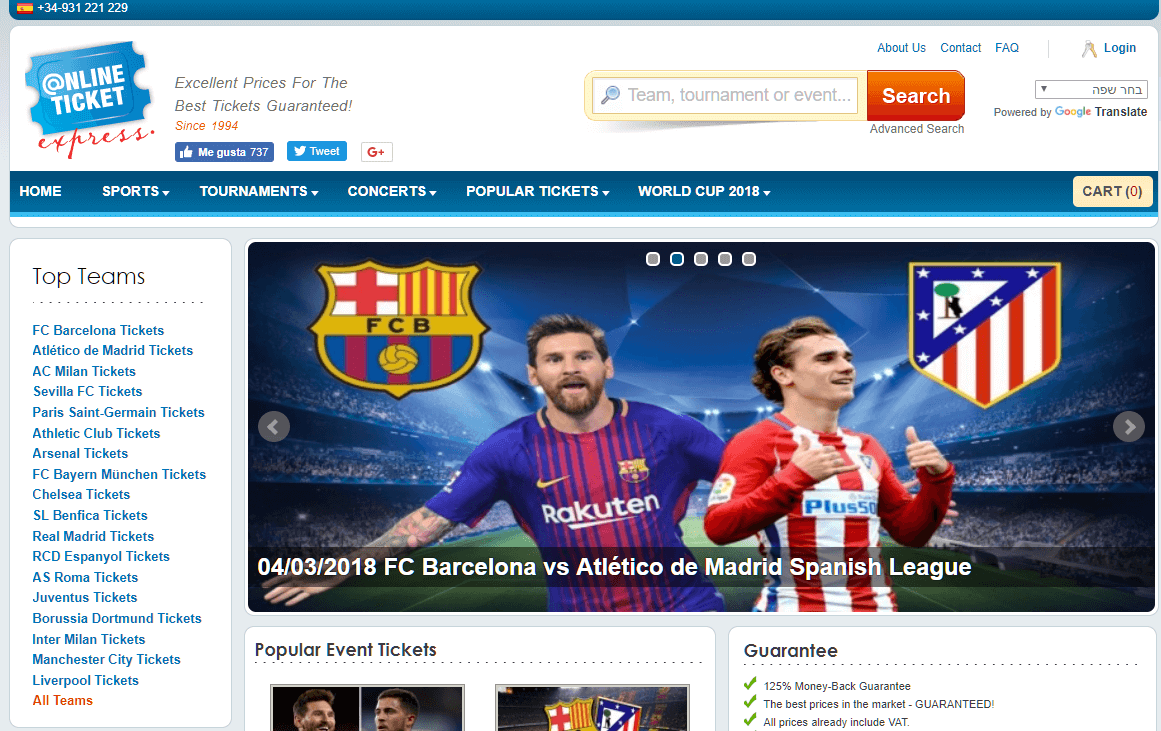 As the market for ticket reselling grows, the number of new businesses entering this arena is also spiking. This is great news for many customers who are looking for the best tickets at the lowest prices, and competition can drive those prices right down. However, all of these new companies popping up can make it difficult for users to separate the genuine brands from the shady, scam sites. A prime example of this can be found in Onlineticketexpress.com, a brand with over twenty years of experience in reselling. Don't let their experience fool you, though, as multiple users and third party reviewers have spoken out against their poor business practices.
Much like one of our earlier reviews – Hotfootballtickets Review – the actual operators of Onlineticketexpress are CELEBRIA EVENTOS S.L. Based out of Spain, this company has spent the best part of a decade offering up tickets to some of Europe's most popular matches, including Premier League, La Liga and Bundesliga competitions. This, coupled with some excellent prices, makes Onlineticketexpress look like a great option if you're looking to buy some football tickets. Unfortunately, it isn't all that peachy once you dig a little bit deeper into their customer reviews and feedback. To find out more, this review will take a look at their website and business as a whole.
How easy is Onlineticketexpress to use?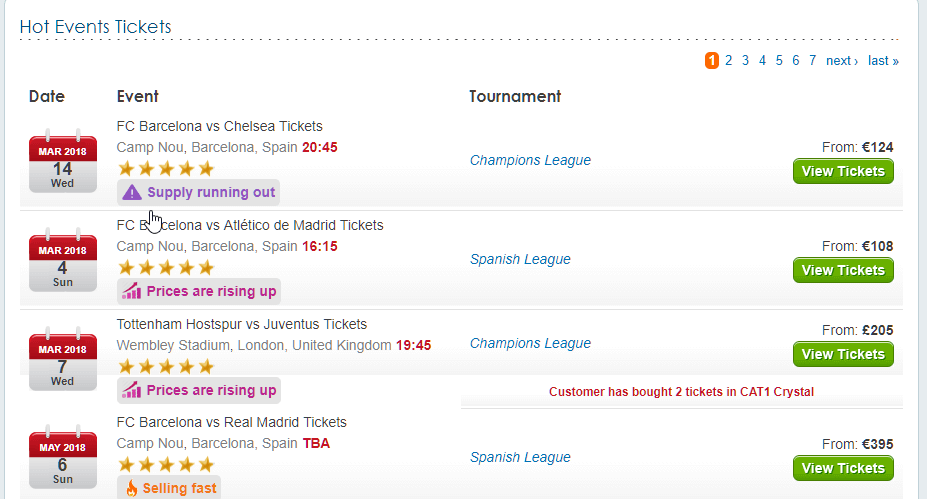 A good website is a must for any reputable ticket reseller these days, because online transactions are becoming the main sales channel for many users. It appears that Onlineticketexpress may have missed that memo, because their website is an old, ugly relic that has few redeeming features. For starters, it is an almost mirror-copy of the other CELEBRIA EVENTOS S.L brands, like Hotfootballtickets and Gosportstickets, which are terribly designed. They include stress-inducing 'SUPPLIES RUNNING LOW' icons next to many of their tickets, which is common but a cheap sales tactic. Much of the content on their pages feature incorrect spellings and other grammatical errors, which is really poor. In their defence, most of the basic functionality of the site, like searching for a ticket through their search bar, and navigating through categories, works fine. They also break down their ticket selection into sports and live music categories, so you can actually browse through things quite easily.
Can I get the tickets that I want from Onlineticketexpress?
Onlineticketexpress lists an extensive range of live events that they stock, from sports like football and Moto GP racing, to musical acts like Harry Styles and Adele. They appear to push football the most, with a wide range of tickets for big tournaments across Europe, including the Champions League. If their inventory is to be believed, then you will easily find the ticket that you're looking for.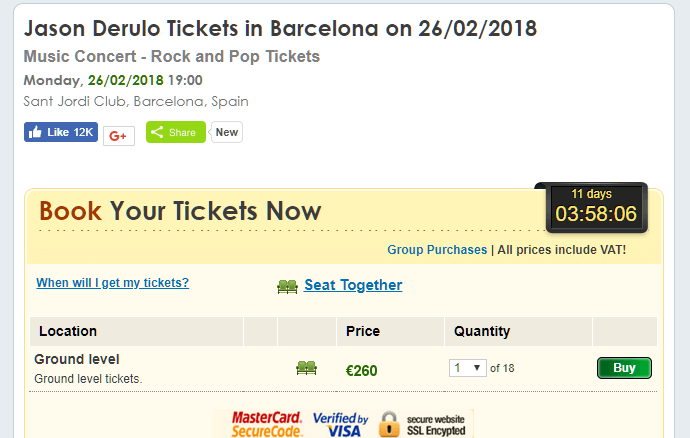 That's the problem, though. Their inventory, much like their brand, is hard to believe. There have been countless users that simply do not receive the tickets that they have paid for. Other users have struggled to get a refund from their customer support team. The proof is in the pudding, unfortunately, and the risks of not getting your tickets when dealing with this company are quite high. So, getting the tickets that you want would probably involve avoiding Onlineticketexpress.
Is Onlineticketexpress reliable?
For many users to start using a ticket reseller, they need to trust that the brand they choose will be reliable. By that, we mean that the website is usable and not prone to crashing, and that their service is trustworthy and fair. Onlineticketexpress, as we have looked at, hasn't updated their website in a few years. If there was a surge of new tickets being released, it's unlikely that their dated website could cope with the traffic. A crashed website is useless if you're trying to buy Manchester United vs Arsenal tickets, which is a genuine concern for Onlineticketexpress. They do appear to have a relatively secure, 128-bit SSL payment portal, for what it's worth.

One of the biggest problems with the question of Onlineticketexpress and their reliability, is that they have a proven track record of letting their customers down. So, it doesn't really matter if they claim to offer 125 % money back guarantees, secure payment portals or the best prices around. In the end, you cannot trust that you will get any of those 'guarantees'.
Do Onlineticketexpress provide customer support?
If something goes wrong during the transaction, it is really helpful to have a good customer support team to help. Onlineticketexpress have a customer support team of sorts, but they are not known for their helpfulness. You can contact them through the website, via email or you can give them a call.They are based in Spain, though, which can make phone calls a bit pricey. There is an option for live chat on their website, but it is only used for sales, which is a shame. Overall, they could really improve on their entire customer support experience.
How fairly priced are tickets on Onlineticketexpress?
Being able to advertise the best prices in the ticket reselling industry is a recipe for success. However, if you don't follow through and provide the tickets to the big events, like Ed Sheeran live or a Champions League final match, then it is all for nothing. It appears that Onlineticketexpress is guilty of this, which has left many of their customers deeply unsatisfied, and rightfully so. Most of the prices on Onlineticketexpress are quite good, but try not to let that persuade you into making a purchase with them. The risk of being scammed is just too great.
Should I use Onlineticketexpress?
If you can, do your best to avoid any of the brands that are operate under the banner of CELEBRIA EVENTOS S.L, as they are known con artists that will take your money and run. If the poor website with grammatical errors isn't compelling enough, let this review be your fair warning to avoid Onlineticketexpress.